Google Maps License Process
Information

Our platform allows for the integration of your own Google Maps License. The Google Maps License allows you to utilize map data for location-based features in your mobile applications. You must obtain a license from Google to use those features.
Some of the features that utilize map data:
Booking
Commerce
Contact ​
Maps
Places
Social Wall
If any of the Apps or PWAs under your account are getting a lot of usage and warrant their own API key ($200/month credit), you can simply create a new Google Maps License for those individual apps or for a custom domain and enter it under the settings page for that app inside the editor. Please refer to the steps below:
Create a Google Maps Javascript API key
To create your Google Maps API keys:
Go to https://developers.google.com/maps/documentation/javascript

Then click on on the upper right.
Select the 3 options: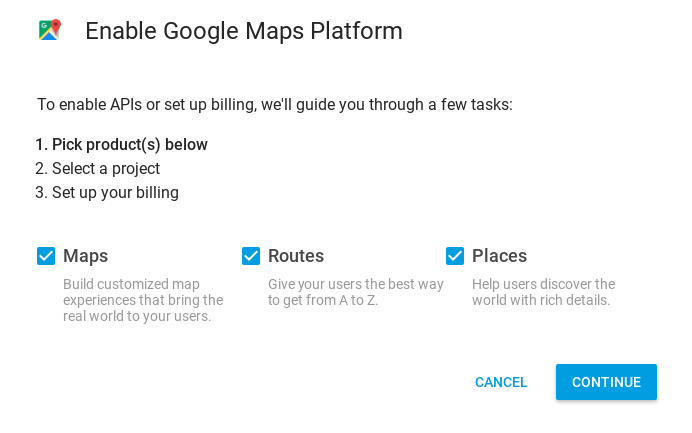 Then select "Create a new project":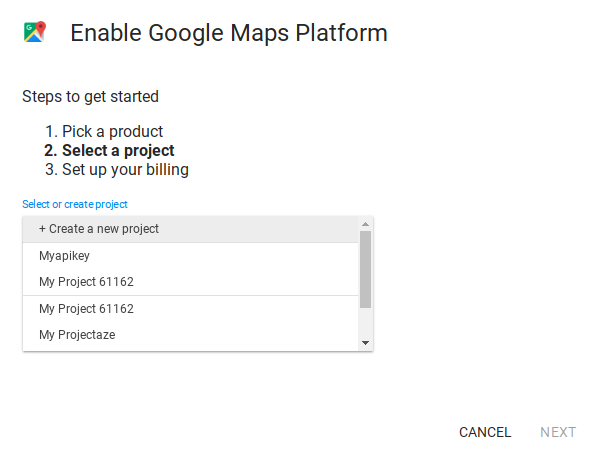 Name your project and click on next.
Create a billing account if you don't have one (this is mandatory):

The account is automatically set to the free trial $300 limit: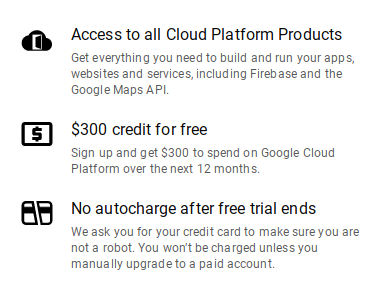 Once you have filled the billing form, hit the "start my free trial button", enable your api key: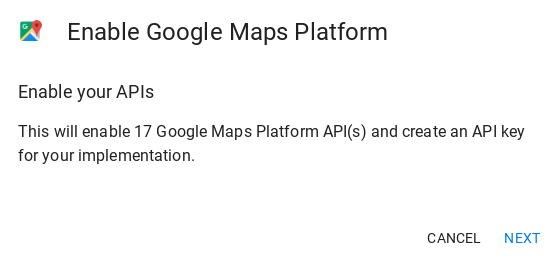 Copy your API key and go to the API console to set the restrictions: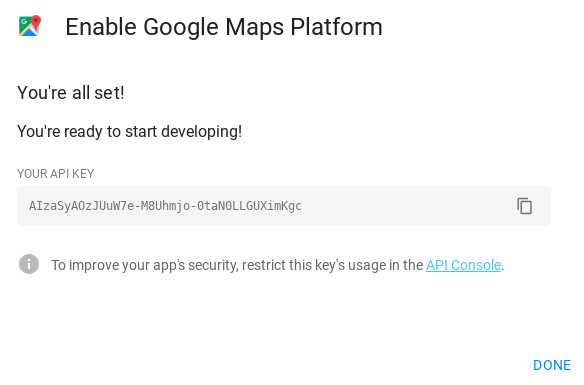 Go to the API restrictions tab: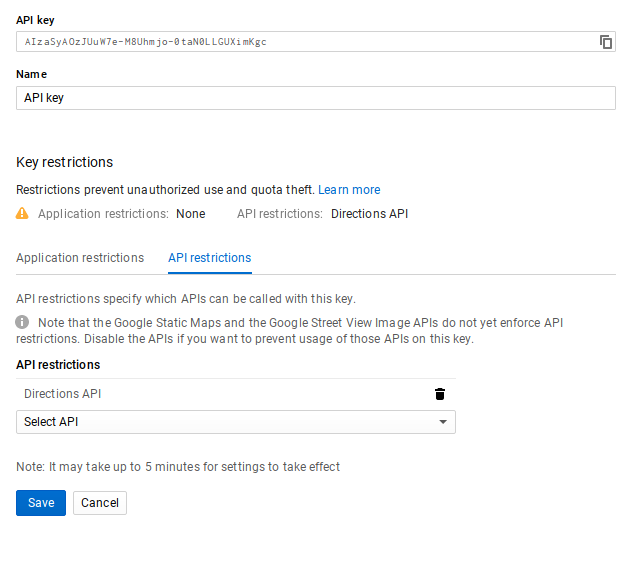 Select the following APIs: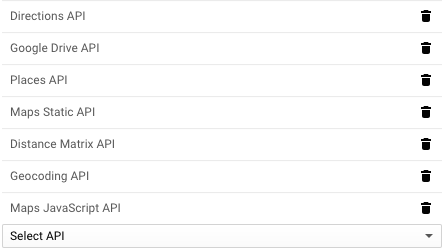 Save and you're all set!
Now you just have to copy and paste your API key in your editor in Settings > APIs:
(this one is used by the app):
For CMS / Backoffice Administrators & Developers
— in your Back Office in Settings > APIs
(this one is used by the editor and backoffice):